Hi, I'm Tal - author of The Art of Fully Living and founder of Elevate Society on a mission to elevate the human experience.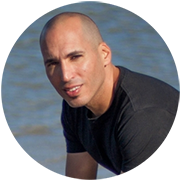 For as long as I can remember, I was intrigued by the endless possibilities of self-expression. I have traveled extensively and spent a decade pursuing 100 life goals around the globe.
My journey, however, had its challenges. Like most people, I faced crippling self-doubt and struggled for a sense of purpose. Behind every difficulty, I discovered a life-changing gift, and now I'm passing what I learned onto others.
Here's a quick timeline of my life's journey:
In 2003, after several years working in the high-tech world and feeling there was something missing, I decided to change direction and follow a lifelong dream of mine: living and studying in Australia.
In late 2005, inspired by the sheer enjoyment that came from pursuing my Australian dream, I made a conscious decision to pursue every big dream I have ever had. I started a long life goals list and gave myself 10 years to be completely finished with this project.
In 2009, after six blissful years in Melbourne, Australia, I sold everything I had, packed a small backpack, and left on a one-way ticket to Nepal. This trip turned out to be a fateful encounter, eventually leading me to leave my stable job, become an online entrepreneur, and travel and live abroad in various countries for close to a decade.
In 2016, after a decade of pursuit, I ticked off the last goal on my 100 life goals list. The following year, I published a book about my journey.
Reading through my list of life goals can mislead you to believe that my life was all rosy. Trust me, I had my share of struggles as well. In fact, if I were to make a list of all my disappointments, I'd never get to the end...
If there's one thing I'd like to leave you with, it's this: We have an incredible chance here on this planet to create beautiful things—a real opportunity to live life to its fullest. But we can only accomplish this if we push ourselves far beyond our comfort zones, face our greatest fears, and take the risks involved in pursuing that which we truly want.
That's what really gets me excited, what motivates me to create, to contribute, to share, to mentor.
To stay updated, join my free email newsletter:
I love your emails and I've read your book, which is amazing! Chevonne Jones
Latest Blog Post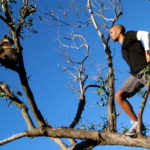 Read More
Latest Yearly Summaries