Hi, I'm Tal - author of The Art of Fully Living and founder of Elevate Society - on a mission to elevate conscious individuals to their true potential so they can make a bigger impact in society.
My Story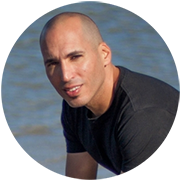 For as long as I can remember, I was intrigued by the endless possibilities of self-expression. I have traveled extensively and spent a decade pursuing 100 life goals around the globe.
My journey, however, had its challenges. Like most people, I faced crippling self-doubt and struggled for a sense of purpose. Behind every difficulty, I discovered a life-changing gift, and now I'm passing what I learned onto others.
Here's a quick timeline of my life's journey:
In 2003, after several years working in the high-tech world and feeling there was something missing, I decided to change direction and follow a lifelong dream of mine: living and studying in Australia.
In late 2005, inspired by the sheer enjoyment that came from pursuing my Australian dream, I made a conscious decision to pursue every big dream I have ever had. I started a long life goals list and gave myself 10 years to be completely finished with this project.
In 2009, after six blissful years in Melbourne, Australia, I sold everything I had, packed a small backpack, and left on a one-way ticket to Nepal. This trip turned out to be a fateful encounter, eventually leading me to leave my stable job, become an online entrepreneur, and travel and live abroad in various countries for close to a decade.
In 2016, after a decade of pursuit, I ticked off the last goal on my 100 life goals list. The following year, I published a book about my journey, titled The Art of Fully Living.
A few of my Journeys
***
Reading through my list can mislead you to believe that my life was all rosy. Trust me, I had my share of struggles as well. In fact, if I were to make a list of all my disappointments, I'd never get to the end!
If there's one thing I'd like to leave you with, it's this:
We have an incredible chance here on this planet to create beautiful things—a real opportunity to live life to its fullest. But we can only accomplish this if we push ourselves far beyond our comfort zones, face our greatest fears, and take the risks involved in pursuing that which we truly want.
That's what really gets me excited, what motivates me to create, to contribute, to share, to mentor.
To stay updated, join my free email newsletter:
I love your emails and I've read your book, which is amazing! Chevonne Jones
I've beginning to find myself waiting impatiently for your posts. Thanks, Tal
Barak Almog
Thank you for your sincere, motivational and encouraging emails/posts. Rudolph
Your way of approaching goals seemed much more pragmatic than other programs that I've looked into... I'm spending time answering some of your questions and they are helpful. Colette Aubry
"I love reading your emails!" Andrea
Latest Interviews
"A friend introduced me into your work. I read all the books you send us and wrote my Dream Year Plan, so looking forward and encouraged to lead my life in the way i wanted. Keep up the great work and share with us:). Thank you so much for being such a great inspiration to me. P.S also i start my Quit Facebook Addiction Plan, and it is working." Naraa
"Your plan is an inspiration and entered my life just when I needed it most. Many thanks." Ann
..I have struggled for 2 years with being able to focus on what i really WANT and to commit it to paper, but with help from your workbook i am beginning to really think about what has held me back from making my Network Marketing business a success... I am still working on all the above, just wanted to say thanks! Philip B.
"Thank you for the free e-book and for the website. I found it on one of my "low days" when all I want is to give up and complain a bit more. And it surely saved me a bit." Mateusz
"I used to postpone things. But ever since I started reading your work online, I am able to organize my stuff. Specifically, I used to waste time and being lazy!!! Now I am totally changed.." S. Raju
Latest Journeys
Latest Yearly Summaries
Latest Blog Post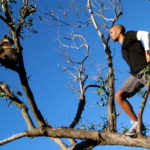 Read More
Thanks for having this blog! I only discovered it very recently (as in about one week ago) but I spend already hours on it reading your articles and following your links. And I love it. In fact when I think about it, there is always one of your pages open in my browser. Pieter H.
I've recently found your website through Perfecting Parenthood and I figured I'd check it out. I have since read your e-book (it's fantastic!!!) and your other articles. You ask great questions and you write in a thoughtful, beautiful and moving way. Regina G.
I am all inspired by your work, book, website. Wow, I am so glad I found you on internet. I have started working and also monitoring my goals once a week.. Pushpakar
What an inspiration you are and a great writer! Your site has great "human-ness" and reflects what many of us go through so intimately that it feels lonely. Thank you for sharing. Sophie T.
Thank you, really. What you're doing is really great and kudos to you for that.
Khogulan M. K.
Thank you for being out there wherever you are now. I appreciate where you have taken your life, and where you have let it take you. Angela R.
I was sitting down really stuck as to how to create my life goals and 101 things i wanted to do in my life. and i googled it. your webiste came up and i read through your list of goals. its just so inspiring!!! i have been referring to it a lot in trying to formulate my goals... just wanted to say you are really inspiring and thank you for sharing all this. Bhavisha
Wow, I'm so proud of you and I have a feeling deeply that may be I can do same with my life too..your story and others story really inspiring, I downloaded your book, started my planning, still more to go to complete..Naraa
"You are a great support to begin with.. I have made several attempts to take my dreams off the ground and I hope some day soon it will be a reality with strong support like you."Subhash
"I just consider myself very luck to come across your blog. Your website inspired me. I am not sure how to start and where to begin but I will get there. Thank you so much." Hiyan
"One night, being so frustrated, I encountered your site and...I was delighted! You inspire me so much... our messages will help me through my path. May all the joy and happiness be with you." Paria, I.
Reading your blog today was very inspirational, thank you again for your gift. I plan to get back on track and try to find my passion... This is going to sound like a broken record, thank you, your words have moved me!" Eve H.
Thank you for all the information. I am really learning a lot and feel more and more contempt because I'm working towards what I want... The information I got from you helped me to set goals in spite of us waiting, The section about habits help a lot and monitoring everything it helps me stay motivated... I just want to thank you. Karin H.
Thank you for all the effort it must have taken to produce 'The Great Bucket List' and 'Design Your Dream Year'. Both of your books have been really inspirational to me, and I am slowly working my way through them. Natalie B.
Your latest email strongly spoke to me!...You've helped me get back on track. Thank you! Thank you! Thank you! Joan M.
Everyday I check my email waiting for your emails. I have been reading them for 2 years almost. From the bottom of my heart, I would like to thank you for sharing your incredible life journey with us. Hiyen C.
Nice, Tal. Very informative and you give some good strategies to put to immediate use. Bardia R.
Comprehensive and holistic, yet simple and easily understood. Thanks! Renae S.
That was a great, no wait, fantastic article Tal! Thanx. I need to change up my morning ritual for sure!! Iva U.
Your 100 Life Goals List is the very first work of yours I'd laid eyes on. I wholeheartedly admire your ambition first of all; these goals are really fantastic. But what I like even more than your ambitious personality is your dedication and willfulness... So I just wanted to say I'm a big fan of yours and you are quite the inspiration for working towards broadening my spiritual horizons. Stay brilliant! Omar A. B.
I love your messages. Great job! Nathan F.
Thank you for your work. I resonate with your philosophy and love the way you express yourself Yulia B.
I have just started back reading the emails from you and will continue to do so regularly. Thank you for being a source of motivation for me. I am on the path to becoming a motivational speaker and taking notes from successful persons such as yourself is something to be thankful for. LaToyia M.
I did some research and you inspired me - your life and your goals/goal attainment inspired me... I am in awe of your accomplishments and your driven nature. Tanya S.
You're motivational emails are helping me get on the right track with my life. I am finally starting to pursue the life i've always wanted to live... Ben W.
...The goal setting process has made my life a lot easier as I am able to put my goals down under their headings. Louise A.
I truly needed this right now, so I'm getting ready to read it and reflect... Blessings always. Burcie M.
Love to hear of your own personal journey. And thank you. You are making the world a better place. Katie G.
I follow your work and I am really inspired by your 100 goals list and the way you achieved them. Marko M.
..You have given me the inspiration to live life the way it should always be experienced- full & exciting.. Sophia D.
I've beginning to find myself waiting impatiently for your posts. Thanks, Tal Barak A.
...your posts inspired me to take some time to explore within. Thank you Karissa
I signed up to your mailing list probably around a year ago now (roughly!) and I just want to express just how fantastic your emails are. Whether they be uplifting or motivating, you ability to have such diverse subjects and direct messages is something I greatly appreciate. Thank you very much again. Maisie O.
Thanks for your email and words of windows, they help me to keep going. Taneicia E.
I feel enlighten with your concise and just to the point emails.. Lansana K.
Wow, I'm so glad to have come someway in contact with you. Your emails are a breath of fresh air. Thank you so much.. I have bought your book and almost finishing it. I have a better way of viewing the world...Dorothy M.
I love reading your work, thoughts, emails, wisdom... I always found them so enlightening and such great reminders Victoria L.
I usually scroll-read and then carry on with my day. This email- amazing. Absolutely love it. I have no value to add, just positive reinforcement that your newsletter advice was profound... Thank you for sharing. Poonam B.